"A LinkedIn page for your business builds your brand and helps you establish and build relationships ." - Dr. Jenny Lynn
Do I Need a LinkedIn Page for my Business?
Yes, you absolutely need a LinkedIn page for your business. Your Social Media Hour walks you through how to set-up and optimize and account for your business
Small business owners often ask "what social media sites should I use for my business?" A common sentiment I often here is "Oh I don't need LinkedIn, I'm not selling to businesses." Your business needs a LinkedIn presence as it helps build your brand and connect with clients as they search for you. Additionally you can connect with networking opportunities, referral partners, business resources, and those that could help you with future funding. These relationships can take time to develop.
Your LinkedIn pages (personal and professional) both provide ample opportunity for you to showcase what you do and how you help ideal clients and customers. A LinkedIn page for your business is a dedicated profile for your company on the platform. It includes essential information about your business, such as your industry, services, and contact details.
Below we discuss the benefits of a LinkedIn page for your business and why it's essential to set-up and support.
Enhanced Visibility for Your Business
Small business owners often struggle to make their mark in the competitive digital landscape. Creating a LinkedIn page for your business can significantly boost your online visibility. When users search for businesses related to your industry or services, your LinkedIn page can appear in search results, increasing the chances of potential customers finding you. Why? LinkedIn pages often rank well in search engines like Google. And not only do they rank, they can even rank first, above your own website. providing valuable exposure.
Your business page can also display in internal LinkedIn searches when an ideal customer or client needs you.
Networking Opportunities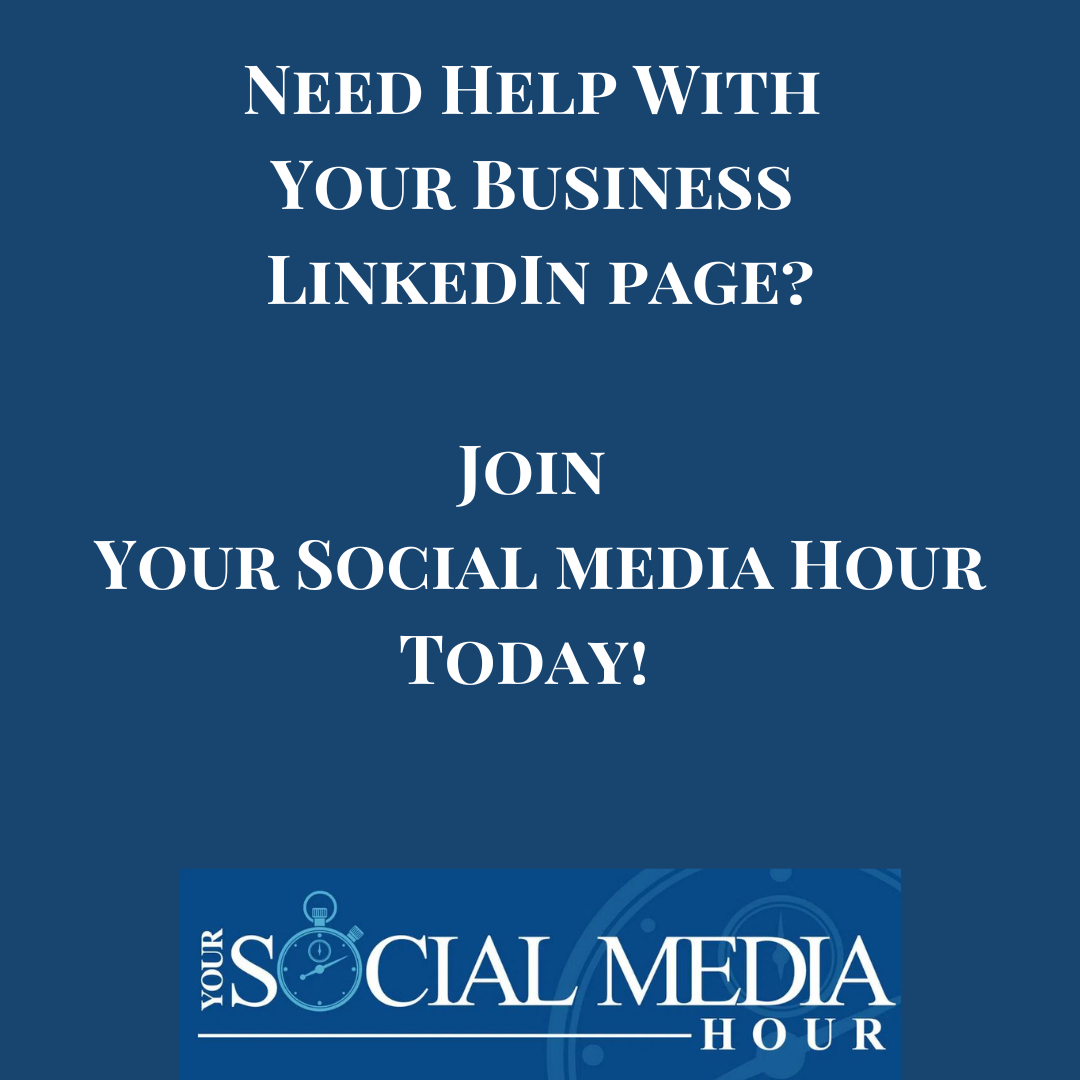 LinkedIn is the go-to platform for professionals looking to connect, collaborate, and network. By having a LinkedIn page for your business, you open the door to a vast network of potential partners, clients, and industry peers.
Small business owners can use their LinkedIn page to connect with other businesses in their niche, attend industry-specific groups and discussions, and even explore potential partnerships. Building a robust professional network can lead to new opportunities, collaborations, and valuable insights that can help your business thrive.
Again, these relationships take time to start and nurture. Don't wait until you need someone or a service. Put the effort in now.
Showcasing Your Expertise
One of the key benefits of a LinkedIn page for your business is the ability to showcase your expertise. You can share articles, posts, and updates related to your industry or niche. This not only helps in positioning your business as an authority in your field but also keeps your audience informed and engaged.
Regularly posting relevant content on your LinkedIn page can also attract followers who are genuinely interested in your industry. These followers can turn into potential clients or referrals down the line.
In Your Social Media Hour we will show you how to post high quality relatable content to LinkedIn. Additionally you will receive guidance in setting up a newsletter, how to connect and follow others AND a direct outreach strategy to help you build.
Recruitment and Talent Acquisition
When your small business is looking to expand its team, a LinkedIn page can be a valuable tool for recruitment and talent acquisition. Many professionals have LinkedIn profiles, making it easier for you to identify and connect with potential candidates.
But, it is important that your business LinkedIn page have enough information so potential employees believe you are a real business. These days talent wants to see and read about your culture, values, and vision in addition to the benefits of working for your business. This can help you attract top talent and streamline the recruitment process. But again, it cannot be build overnight.
Conclusion: The Power of a LinkedIn Page for Your Business
In conclusion, a LinkedIn page for your business offers numerous benefits for small business owners. It enhances your online visibility, provides networking opportunities, allows you to showcase your expertise, and aids in recruitment and talent acquisition. As a steady presence for years, LinkedIn is essential for businesses of all sizes. Here at Your Social Media Hour, we look forward to helping you build your presence on LinkedIn.
So, the answer to the question, "Do I need a LinkedIn page for my business?" is a resounding yes. It's a cost-effective and efficient way to connect with your target audience, establish your business as an industry leader, and unlock new opportunities for growth. If you haven't already, it's time to create a LinkedIn page for your small business and harness the power of this valuable platform.